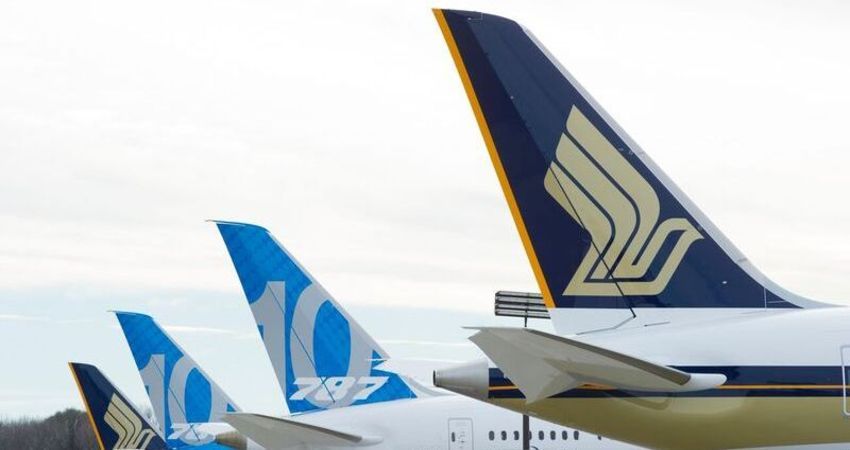 Boeing's First 787-10 Dreamliner Delivered For Singapore Airlines
South Carolina, US: Boeing's first "dash 10"—the aerospace company's largest version of its Dreamliner range, arrived in Singapore after a 24-hour journey from Charleston, South Carolina, US via Osaka, Japan.
This is after a formal delivery ceremony in North Charleston, attended by Goh Choon Phong, chief executive officer, Singapore Airlines (SIA); Kevin McAllister, president and chief executive officer, Boeing Commercial Airplanes; Dominic Horwood, director of customers and services, civil qerospace, and three thousand guests including Boeing's employees.
SIA, through its subsidiary Scoot, already flies the Boeing 787-8 and 787-9 Dreamliners. With the delivery of the new 787-10 Dreamliner, it will be the first airline to fly all three of the Dreamliner models.
Designed with durable, lightweight composites, the 68 m 787-10 Dreamliner comprises a longer fuselage—it is 4.88-metre longer than its 787-9 Dreamliner counterpart that allows it to carry 40 more passengers.
The aircraft's extended interior houses SIA's new regional cabin products—337 seats in the standard two-class configuration, including 36 lie-flat seats and another 301 in the economy cabin. Additional capacity also enables a potentially lower operating cost per seat as compared to the existing aircrafts currently in service from the Dreamliner series.
According to Mr Goh, the acquisition of this 787-10 Dreamliner will be a crucial element in the airline's overall development strategy, enabling it to broaden their network and strengthen their operations.
In Singapore, marking the occasion, an arrival ceremony was held on 28 March 2018 to unveil the new products. The event was attended by Singapore's coordinating minister for infrastructure and minister for transport, Khaw Boon Wan.
The airline also has 68 other Boeing widebody aircraft orders, which include 48 787-10s, and 20 new 787-9s, due for delivery from 2021 to 2022 financial year.
Regional flights lasting up to eight hours from Singapore to Osaka, Japan, and Perth, Australia will be scheduled for Singapore Airline's 787-10s from May 2018 onwards. Prior to this commercial operation, the new aircraft will be flown for crew training purposes to Bangkok, Thailand; and Kuala Lumpur, Malaysia; from Singapore.