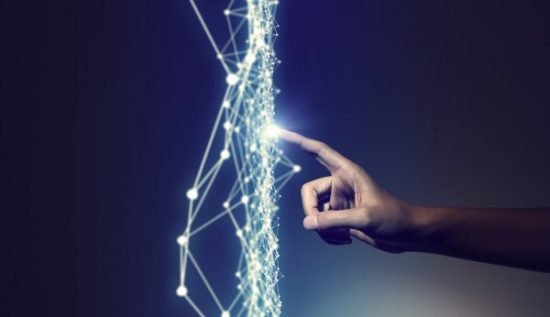 Digital Transformation Of The 3D Measurement Industry
Asia Pacific Metalworking Equipment News is pleased to conduct an interview with Quah Beng Chieh, Head of Marketing (Asia Pacific) at FARO Technologies regarding FARO's achievements for 2018, the company's aims for 2019, and the trends that will shape the industry in 2019.
1. Can you sum up your company's focus and achievements in 2018?
FARO is well-attuned to the industry's trends and demands, and we continually invest efforts into developing new 3D measurement technology to cater to our customers' needs. In 2018, FARO launched several cutting-edge measurement solutions that were developed with our customers' challenges in mind. The 8-Axis Quantum FaroArm, the world's only eight-axis portable metrology arm solution, seamlessly integrates with any FaroArm to enable operators to rotate a part in real-time, relative to the arm. When used in conjunction with the newly launched Prizm Laser Line Probe, which scans objects in high-resolution 3D color, users can speed up and simplify the inspection of dimensional and surface character quality issues for molded parts due to the Prizm's true-to-life functionality. Another significant product launch is the introduction of the 6Probe for the FARO 6DoF Laser Tracker — a fully integrated hand-held probe for easily probing hidden, hard-to-reach features. Together, the patented FARO Super 6DoF and 6Probe total solution addresses a wide range of large scale metrology applications across a variety of manufacturing focused industries, including automotive, aerospace, construction, heavy equipment and shipbuilding. All these have contributed to significant revenue growth on over 2018, despite a poor economic environment.
2. What are your expectations on the regional economy in 2019?
According to a report by Grand View Research, the 3D metrology market is gaining importance due to an increasing demand for improved products and services across end-use sectors such as industrial, automotive, and power generation. This rise in demand can be attributed to growing adherence to international quality standards across the entire industry domain which has also encouraged greater demand for metrology equipment and services. Likewise, we are also expecting the Asia Pacific 3D metrology market to grow significantly due to continued economic growth in emerging countries like China, India and Southeast Asia.
3. What business trends in Asia capture your interest for growth next year?
The 3D measurement industry is constantly evolving due to increasingly complex market needs and requirements, and thus requires constant innovation to ensure a steady introduction of varied solutions. Digital transformation of the manufacturing industry continues to gain prominence, urging manufacturers to look for solutions that will allow them to digitise information and digitalise processes in order to improve their organisation's response to market changes. Solutions with advanced technology that empower customers to tap on data-driven collaborations for improved productivity are also expected to rise to prominence in the market.
In addition to solutions that enable manufacturers to efficiently digitise product designs and relevant 3D measurement data, FARO will also continue to introduce solutions like the FARO Visual Inspect — which offers companies new opportunities for enhanced collaboration across departments and production processes. Using complex 3D data previously unavailable in a production line, and an augmented reality function that is suitable for all working environments, 3D measurement technology like the Visual Inspect can help manufacturers streamline their processes to be more flexible and nimble, while taking into account increasing cost pressures.
4.What do you think is the key industry trend to watch out in 2019?
Over the last decade, manufacturers' measurement needs have grown to become increasingly complex as the designs of their products have become more complicated. This will likely continue to be true as manufacturers push boundaries in the product development process. Effectively, we expect that customers will require even more innovative, advanced technologies that meet their sophisticated measurement needs.
Manufacturers' preferences are also shifting from off-line quality inspection to near-line or in-line measurement techniques in order to enable higher sampling rates and shorter inspection times. This will drive growth in the integration of CMMs and optical scanners with assembly lines for greater effectiveness, efficiency, and improved quality control.
5. What potential and opportunity do you see in the industry next year?
The manufacturing industry is ever-evolving. Customers today are much more aware of what they want and need, demanding improved efficiency and innovative products, and this trend is catalysed by the accelerated development in technology. Organisations, regardless of their size and shape, can survive and grow if they adapt quickly and stay abreast of the current manufacturing industry trends. To better equip our customers to do just that, FARO is actively working to offer solutions with advanced technology that allow them to enjoy greater efficiency and convenience. As the economy continues to grow in Asia, companies will seek to expand their operations, optimise to reduce cost, and expand capabilities to capture new markets. We expect a rise in manufacturers' demand for measurement and imaging solutions to tackle their evolving metrology needs, and our team will be ready to respond by educating users across Asia, about our solutions and how their businesses can benefit from incorporating our technology.
WANT MORE INSIDER NEWS? SUBSCRIBE TO OUR DIGITAL MAGAZINE NOW!
FOLLOW US ON: LinkedIn, Facebook, Twitter