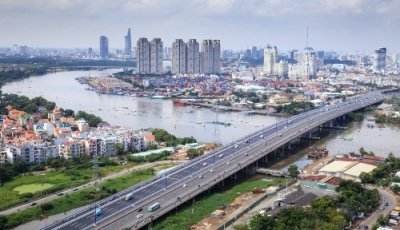 Globaldata: ASEAN Vehicle Sales Down By 28 Percent In 2020
The sales of new vehicles in Southeast Asia's six largest markets (Thailand, Indonesia, Malaysia, the Philippines, Vietnam, Singapore) combined are estimated to have declined by 28.5 percent to 2,468,613 units in 2020, according to GlobalData.
David Leggett, Automotive Analyst at GlobalData, says: "The annual picture shows much sharper declines earlier in the year, including a 24 percent drop in the third quarter and a 66 percent plunge in the second quarter, when economic activity across the region was severely disrupted by business and social lockdowns put in place to help slow the spread of the COVID-19 pandemic. Some markets in the region, such as Thailand, began to stabilise in the fourth quarter while sales in Malaysia and Vietnam began to rebound."
GlobalData's analysis shows the Association of Southeast Asian Nations' (ASEAN) largest vehicle market in 2020 was Thailand, despite a more than 21 percent sales decline to 792,146 units while Indonesia slipped into second place after sales fell by over 48 percent to 532,027 units – making it the region's worst-performing market last year. Malaysia was a close third, with sales down by just over 12 percent at 529,434 units.
Mr Leggett concludes: "While significant economic restrictions remain in place across the region, including a ban on foreign tourist arrivals, which continues to have a devastating effect on the travel, tourism and hospitality sectors, domestic economic activity has begun to recover – helped by low interest rates and fiscal stimulus measures introduced by national governments.
"Exports also enjoyed a moderate rebound towards the end of last year, helped by strong demand from China, but renewed lockdowns in the region and in numerous markets around the world in response to a resurgent COVID-19 have dampened sentiment in recent weeks."
For other exclusive articles, visit www.equipment-news.com.
WANT MORE INSIDER NEWS? SUBSCRIBE TO OUR DIGITAL MAGAZINE NOW!
FOLLOW US ON: LinkedIn, Facebook, Twitter