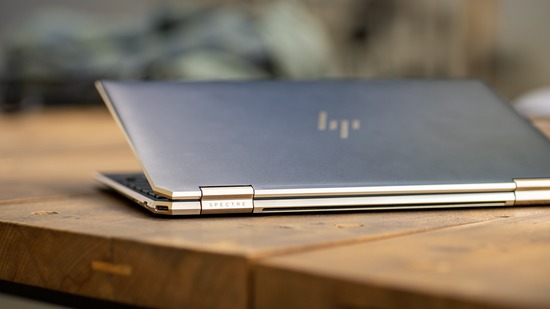 HP To Shift PC Production To Thailand To Reduce China Reliance
The industry is increasingly uncomfortable with its reliance on China, this time involves manufacturing as a whole. With the prevailing geopolitical conflicts, it might just be a safer move for HP to look elsewhere to sustain manufacturing. But what are the machine tools which would be in demand?
---
Nikkei reported HP was prepared to shift some of its production out of China to Thailand, Mexico and even Vietnam. One of the obvious reasons is certainly costs — which entails tariffs (if applicable), labour and materials. The other reason is certainly the intention to not be held hostage by a dominant player.
The report added HP will be expanding its production capacities in ASEAN and globally. Thailandposten.com mentioned HP is preparing to produce laptops for the Thai consumer market, while laptops for enterprises and use the production base in Mexico In addition to Thailand, HP is also planning to move production capacity to Vietnam next year.
Last year, HP sold 55.2 million PCs, of which between 3 and 5 million were made outside of China. There are a variety of computer parts suppliers, and HP decided to choose Thailand as another production base. While Mexico is an important production base in North America. and also has trade agreements with the United States and Canada.
The United States is currently a key market for HP with orders for about 31%, while the Chinese market accounts for less than 8% of the company's sales. Competitors like Lenovo, including Huawei, dominate the Chinese market. 
The reason why HP has to move some of its production capacity outside of China is flexibility — prevent disruption of the production sector and want to satisfy customers who are all over the world. Apart from HP, Dell, is also preparing to move 20% of its total production capacity to Vietnam.
Including the transition to manufacturing products that rely on chips from China as well like HP, other manufacturers, such as Apple, are also aiming to diversify their capacity to Vietnam or India.
While there are many different types of machine tools involved in manufacturing computers, the main ones which are expected to enjoy a demand when the shift occurs would be:
CNC (Computer Numerical Control) Machining Centers: They are versatile machines used for milling, drilling, and cutting various components with high precision and crucial for producing metal parts, such as computer cases, heatsinks, and internal components.
Injection Molding Machines: These machines are used for mass-producing plastic components, such as keyboard keys, laptop shells, and other plastic parts in computers.
Sheet Metal Fabrication Machines: They are utilised to form and cut sheet metal components, including computer chassis, panels, and brackets.
PCB (Printed Circuit Board) Manufacturing Equipment: This is essential for producing printed circuit boards used in computer assemblies. It includes machines for PCB etching, drilling, solder mask application, and component placement.
Automated Assembly Equipment: Computer manufacturing involves a lot of assembly processes, and automated assembly equipment like pick-and-place machines, soldering machines, and robotic assembly cells are widely used to increase efficiency and reduce human error.
Laser Cutting Machines: Laser cutting machines are for precision cutting of various materials, including metal and plastic, which are essential for making computer components.
It is hence important to note that HP, like many other computer manufacturers, likely uses a combination of different machine tools and manufacturing processes to produce their computers. The specific demand for each machine tool may vary depending on the model and specifications of the computers being produced, as well as changes in technology and manufacturing practices over time.
Related Stories:
OpenAI Sued For Copyright Infringement
ChatGPT – A Weapon Of Market Consolidation?
Companies Struggle To Protect Corporate Secrets From ChatGPT
Samsung Employees Accidentally Leaked Company Secrets Via ChatGPT
Samsung May Have A Semiconductor Factory In Vietnam
Samsung Sells Record US$1.7 Billion Of Phones Over India Holiday
Samsung's Smartphone Shipments Drop By 8 Percent In Global Markets In Q3 2022
Samsung Envisions Hyper-Growth in Memory and Logic Semiconductors Through Intensified Industry Collaborations
Samsung To Produce Semiconductor Parts In Vietnam In 2023

WANT MORE INSIDER NEWS? SUBSCRIBE TO OUR DIGITAL MAGAZINE NOW!
CONNECT WITH US:  LinkedIn, Facebook, Twitter
Letter to the Editor
Do you have an opinion about this story? Do you have some thoughts you'd like to share with our readers? APMEN News would love to hear from you!
Email your letter to the Editorial Team at [email protected]