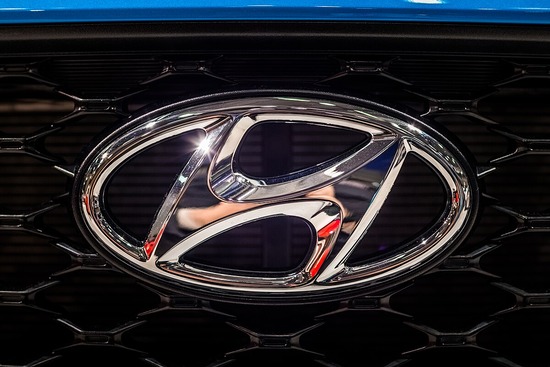 Hyundai To Launch More EVs In India — Betting Big On Its Market
Hyundai Motor Group plans to launch more electric vehicles (EVs) under the Hyundai and Kia brands in India, in a sign that it is betting big on the world's third-largest auto market.
Source: Reuters
---
Hyundai is already India's second-biggest carmaker by sales, will introduce five EV models by 2032 to add to the two it already sells — the Kona and Ioniq 5 sport utility vehicles (SUVs). It will also grow its charging stations to 439 by 2027.
Kia will start producing small EVs from 2025 and develop EV charging infrastructure as well as double its sales network, aiming to boost its domestic market share to 10% eventually, from 6.7% currently, Hyundai Motor Group said in a statement.
Hyundai has already laid out plans to invest $2.45 billion to beef up EV production in the country, and is bullish on the local appetite for EVS.
"The country is becoming an increasingly important center for electric vehicle production and sales," Hyundai said.
It expects EV sales to hit 1 million units by 2030, a massive jump from the 48,105 EVs sold in the country in fiscal 2023, according to government data quoted by an industry body. That could include Teslas, with the Elon Musk-run company planning to sell locally made EVs, starting at US$24,000. Hyundai's foray into India's electric vehicle (EV) market marks a significant step towards a sustainable automotive future for the nation.
With its established reputation for innovation and quality, Hyundai brings a refreshing wave of electric mobility options to the Indian consumers. The company's strategic entry not only aligns with India's ambitious clean energy goals but also caters to the growing demand for environmentally-friendly transportation solutions.
Related Stories:
Pressure Vessels And High-Tech Rolling Solutions For Oil & Gas Industry
Battery Recycling Firms To Build New Plants To Cope With EV Population Growth
Tesla Leverages Malaysia Tariff Liftings For A Later Grand Entrance
A*STAR Leads R&D Programme With 10 Industry Partners To Develop High-Performance EV Components
HP To Shift PC Production To Thailand To Reduce China Reliance
OpenAI Sued For Copyright Infringement
ChatGPT – A Weapon Of Market Consolidation?
Companies Struggle To Protect Corporate Secrets From ChatGPT
Samsung Employees Accidentally Leaked Company Secrets Via ChatGPT

WANT MORE INSIDER NEWS? SUBSCRIBE TO OUR DIGITAL MAGAZINE NOW!
CONNECT WITH US:  LinkedIn, Facebook, Twitter
Letter to the Editor
Do you have an opinion about this story? Do you have some thoughts you'd like to share with our readers? APMEN News would love to hear from you!
Email your letter to the Editorial Team at [email protected]