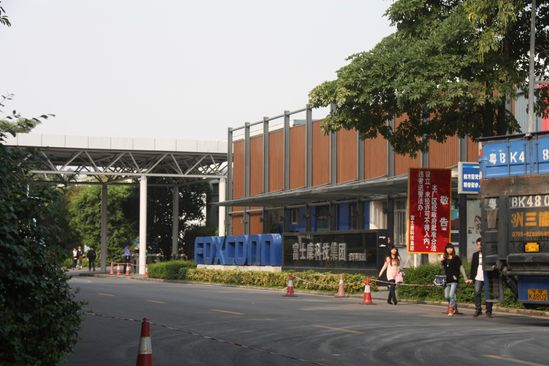 Indonesia Says Foxconn May Invest In Projects For New Capital
Indonesia said Foxconn Technology Group is considering investing in the country's new capital, a move that would bolster the US$34 billion (S$47 billion) construction project.

---
Jakarta (Bloomberg): The Taiwanese company is looking at setting up an electric bus system and an Internet of Things (IoT) network at Nusantara, as Indonesia's new capital will be called, Investment Minister Bahlil Lahadalia said in a statement on Sunday (26 June 2022).
Young Liu, the chairman of Hon Hai Precision Industry, Foxconn's flagship unit, met with Indonesian President Joko Widodo on Saturday to discuss the company's plan to invest US$8 billion to build a manufacturing plant with electric-scooter startup Gogoro.
The factory, set to be built in Central Java province, will produce batteries and other electric vehicle-related products.
Liu told Jokowi, as the president is known, that Hon Hai is happy to help Indonesia set up talent training institutions, and it will provide EV technologies and products to local partners and work with them to build an EV ecosystem, according to a company statement on Saturday. They also talked about batteries and renewable energy and exchanged ideas about the electric mobility industry, the statement said.
Indonesia is seeking to capitalise on its large reserves of nickel, a key component in batteries, to develop an EV industry. The government is also planning to relocate its capital from Jakarta on Java island to Borneo island, where it plans to build a "green" city that will rely mostly on public transport and use renewable energy entirely.
What You Missed:
Vingroup Collaborates With Intel To Develop Advanced Technologies
Hannover Messe 2022 : Schneider Electric's Latest Innovations
Igus Unveils The World's First Urban Bike Made From Recycled Plastic
Asia's War On Inflation Targets Supply, Not Consumers
Schneider Electric "Singapore Green Pulse" Survey
How To Overcome Language Barriers In Manufacturing Factories
India's Mahindra To Explore More Partnerships For EV Parts
A Microchip Timeline From 1959 To The Current Chip Shortage
A New Heat Engine With No Moving Parts Is Better Than Steam Turbine
Unloved Since Fukushima, Uranium Is Hot Again For Miners
WANT MORE INSIDER NEWS? SUBSCRIBE TO OUR DIGITAL MAGAZINE NOW!
Letter to the Editor
Do you have an opinion about this story? Do you have some thoughts you'd like to share with our readers? APMEN News would love to hear from you!