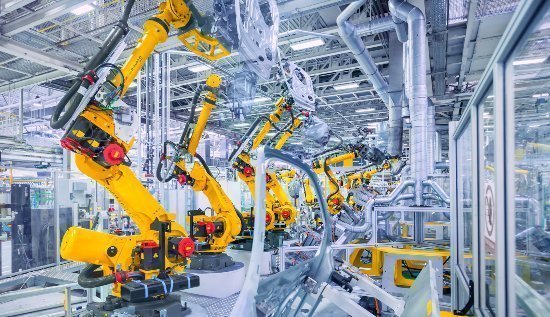 Industrial Robots: Robot Investment Reaches Record US$16.5 Billion
The World Robotics report shows an annual global sales of robots value of 16.5 billion USD in 2018 – a new record. 422,000 units were shipped globally in 2018 – an increase of six percent compared to the previous year. IFR forecasts shipments in 2019 will recede from the record level in 2018, but expects an average growth of 12 percent per year from 2020 to 2022.
"We saw a dynamic performance in 2018 with a new sales record, even as the main customers for robots – the automotive and electrical-electronics industry – had a difficult year," says Junji Tsuda, President of the International Federation of Robotics.
"The US-China trade conflict imposes uncertainty to the global economy – customers tend to postpone investments. But it is exciting, that the mark of 400,000 robot installations per year has been passed for the first time. The IFR´s longer term outlook shows that the ongoing automation trend and continued technical improvements will result in double digit growth – with an estimate of about 584,000 units in 2022."
Asia is the world's largest industrial robot market. In 2018, there was a mixed picture for the three largest Asian markets: Installations in China and the Republic of Korea declined, while Japan increased considerably. In total, Asia grew by one percent. Robot installations in the second largest market, Europe, increased by 14 percent and reached a new peak for the sixth year in a row. In the Americas, the growth rate reached 20 percent more than the year before which also marks a new record level for the sixth year in a row.
The automotive industry remains the largest adopter of robots globally with a share of almost 30 percent of the total supply (2018). Investments in new car production capacities and in modernization have driven the demand for robots. On the other hand, robot installations in the electrical/electronics industry declined by 14 percent from their peak level of about 122,000 units in 2017 to 105,000 units in 2018. The global demand for electronic devices and components substantially decreased in 2018.
Furthermore, the metal and machinery industry established itself as the third largest customer industry. Installations accounted for 10 percent of total demand in 2018. Both producers of metal products (without automotive parts) and producers of industrial machinery, have bought substantial amounts of robots in recent years.
Check out these articles:
Automotive Additive Manufacturing Market Sees $9B Opportunity On The Horizon
Predictive Maintenance Solutions For Machine Tools Reduce Cost The Smart Way
OnRobot One-System Solution Takes Robot Compatibility to the Next Level
Growth Of The Digital Twins Market Is Driven By Industrial Digitalisation
WANT MORE INSIDER NEWS? SUBSCRIBE TO OUR DIGITAL MAGAZINE NOW!
FOLLOW US ON: LinkedIn, Facebook, Twitter