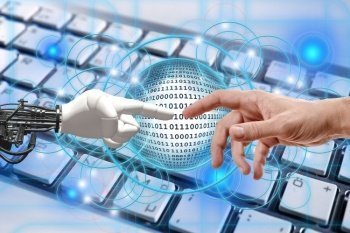 Interview With Mr. Debashis Tarafdar, Principal Advisor, Supply Chain, From Ecosystm
Asia Pacific Metalworking Equipment News is pleased to conduct an interview with Mr. Debashis Tarafdar, Principal Advisor, Supply Chain, Ecosystm to discuss the up and coming trends affecting supply chain networks in the manufacturing industry.
1. Could you provide an overview of the current trends regarding supply chains that are integrated to manufacturing networks in the Asian metalworking industry?
There are several trends that are impacting the Asian metalworking industry supply chain at the moment. The global economic recovery seems to be underway, and that is good news for the metalworking industry particularly in the industrial machinery and automotive sectors. However, uncertainties remain with the prospect of trade wars and geopolitical conflicts. A set of issues specific to this industry has been emerging for a few years now. Technological advances in material science and engineering impacting tooling and workholding processes – enabling more productive and accurate outputs with increased tool life. Industry 4.0, IoT, smarter sensors and connected machines have great potential in controlling and monitoring machining processes and taking corrective actions proactively, contributing to lower downtime and higher yield. Smarter machines equipped with smart sensors are at the heart of a smart factory and will have significant impact on the interconnected supply chains of tomorrow. Additive manufacturing is enabling complex but low volume work that was difficult to achieve through traditional machining processes. However, shortage of skilled labour is one of the issues that this industry must deal with, in order to ensure sustainable improvements in productivity and growth.
2. With the digitalisation of manufacturing processes in Asia, how can supply chains evolve to keep up with the changes?
With increasingly demanding customers and a globalised competitive environment, adopting digitalisation is a must for achieving a demand-driven supply chain management strategy. Supply chain processes need to be integrated from customers to suppliers, with seamless information access both upstream and downstream. Smart factories and smart processes that are highly adaptive, with a high degree of automation and robotics will be the key to success – helping organisations improve their service and lowering costs at the same time.
3. Within the context of Asia, what are the biggest challenges to the optimisation of supply chains within manufacturing networks?
I think the biggest challenge in Asia is the mindset, as global organisations aggressively adopt digital business. The majority of the organisations today are still silo-ed in their approach and are highly cost-focused instead of growth and service focused. To me, the definition of digital business is that it is "a solution-centric business approach to deliver customer value through process innovations that connect people, technology and "things" to drive revenue and efficiency." A large proportion of Asian manufacturers are still product-focused rather than solution-focused, which makes them intrinsically internally-focused, and that in my opinion is the biggest hurdle. The industry needs to analyse what defines "value" for their customers, and deliver tailored solutions to create a win-win. Without the correct perspective, optimisation efforts may well lead to sub-optimal results.
4. How can the challenges mentioned above be overcome?
Organisations need to adopt an outside-in approach to managing supply chains, as well as integrate supply chain processes from an end-to-end perspective. Real-time visibility of both in-process and extended supply chain metrics is important for making the right trade-offs. Along the way, companies also need to consider the stage of maturity that their digital supply chains are at. There is a continuum of digital supply chain maturity that exists from "ad-hoc" to "developing" to "leading". Through a systematic and structured understanding of the maturity level and associated capability gaps, supply chain leaders can develop programs that will help progress the maturity over a period of time, thereby delivering improved customer and stakeholder value as well as better return on assets and capital.
5. In the next 5-10 years, what will be the technologies that drive supply chains in Asia?
Key technologies that will drive supply chains in Asia in the next 5-10 years are rapid planning and optimisation capabilities with analytics and a control tower approach – enabling predictive decision-making, at the minimum. At the next level, improved customer centricity and better service will need IoT and smart machines as an integral part of the end-to-end supply chain, enabling prescriptive decision-making. And finally machine learning, big data and artificial intelligence capabilities will enable cognitive decision-making across the extended supply chain, powering industry ecosystems that will work towards a common goal delivering customer value.
WANT MORE INSIDER NEWS? SUBSCRIBE TO OUR DIGITAL MAGAZINE NOW!
FOLLOW US ON: LinkedIn, Facebook, Twitter