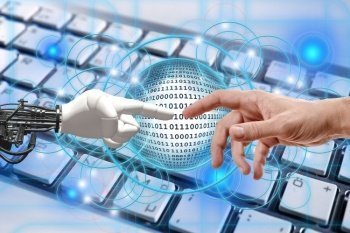 Interview With Mr. Pierre Teszner, President & Regional Director, Southeast Asia at Rockwell Automation
Asia Pacific Metalworking Equipment News is pleased to interview Mr. Pierre Teszner, President & Regional Director, Southeast Asia at Rockwell Automation regarding Rockwell's achievements for 2018, the company's aims for 2019, and the trends that will shape the industry in the following year.
1) Can you sum up your company's focus and achievements in 2018?
Rockwell Automation is the world's largest company solely devoted to industrial automation. The Connected Enterprise, which is how we implement smart manufacturing capabilities for our customers, is at the heart of everything we do. In 2018, our focus at Rockwell Automation has been to bring The Connected Enterprise to life for our customers.
With every action we took in 2018, we grew the strength of our distributors, system integrators and machine builder partners to bring the best automation and information solutions to our customers. Our partnership with PTC and the launch of our new branding towards the end of our fiscal year 2018, position Rockwell Automation tremendously well to bringing the Connected Enterprise to life for all customers and adapting it to local markets regardless of customer size, industry or geography.
2) What are your expectations on the regional economy in 2019?
The outlook for the regional economy of Southeast Asia for 2019 is positive. Factoring the risks inherent in the global trade and tariff arena, we do see a high likelihood for continued growth in the region supported by government investments (e.g. EEC Corridor in Thailand).
We also expect the FDI/ODI gaining strength into industries such as CPG (including companies involved with food production, packaged goods and beverages) and Oil & Gas.  Customers are particularly investing in Southeast Asia as a regional manufacturing hub as they perceive has fewer risks and less tariff exposure.
3) What business trends in Asia capture your interest for growth next year?
Next year, we're focused on helping our customers take the first steps to digital transformation, or continue their journey, as companies are looking at digitisation to unlock increased productivity.
Rockwell Automation has a single-minded commitment to bringing the Connected Enterprise to life for all customers Together with our partners PTC and Claroty, we're well positioned to bridge companies' digitisation gap through scalable solutions that suit their unique business needs – either on a CAPEX or an OPEX (infrastructure or software as-a-service), or any combination needed.
4) What do you think is the key industry trend to watch out for 2019?
The key 2019 industry trends for Rockwell Automation are digital transformation and cybersecurity protection for our customers.
The key driver for digital transformation is the need to keep pace with the competition. Digital transformation enables organisations to optimise their existing processes and increase productivity and efficiencies within the business.
When it comes to cybersecurity, the best defence for companies is a good offence with a robust prevention and response plan to protect industrial control systems from ever-increasing cyberattacks.
5) What potential and opportunity do you see in the industry next year?
"To drive growth in the next 3-5 years, Rockwell Automation is focused on continuing to develop deep industry and country expertise and building our supplier and distributer networks. Additionally, with the region's need for digitisation and cybersecurity we also see opportunities to help our customers to understand the world of digital transformation and the benefits that it offers.
"Through partnerships with the best universities, local governments, and Industry 4.0 agencies, Rockwell Automation is committed to elevating the industry and its needs by up-skilling students and re-skill working professionals so that the digitisation journey brings benefits to everyone."
WANT MORE INSIDER NEWS? SUBSCRIBE TO OUR DIGITAL MAGAZINE NOW!
FOLLOW US ON: LinkedIn, Facebook, Twitter