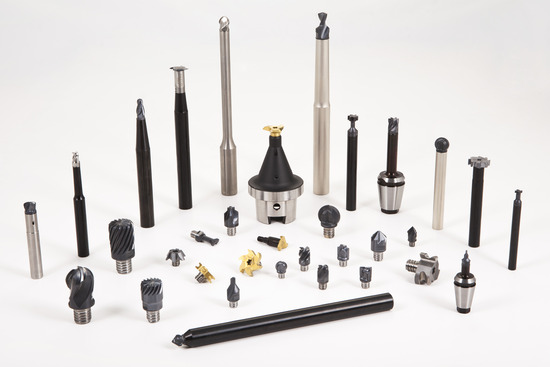 ISCAR Explains The Complex Decision In Metalworking Tool Selection
ISCAR addresses the challenges of selecting the right cutting tool for a specific application, incorporating additive manufacturing into the mix.
---
When deciding on the appropriate cutting tool for a particular application, it is difficult to determine whether a standard tool or a special tool is preferable. The ideal tool selection is contingent on various factors, such as the nature of the business situation, the manufacturing program, the production type, and sometimes personal preferences.
Versatility Vs Precision
Standard cutting tools, produced by a specific tool manufacturer, offer high versatility and are appropriate for machining a diverse range of parts that come in different shapes. Furthermore, the tool exhibits excellent performance capabilities when cutting various engineering materials.
To ensure seamless production processes, it is crucial to have the cutting tools delivered in a timely manner. This is why standard tools are the foundation of tool stock management on metalworking production floors.
A special cutting tool is designed for specific operations on a particular part, made of a specific material, and used on a machine that requires a specific work holding fixture. This custom-engineered tooling solution aims to provide the best possible performance and outcome.
However, there is a downside to this solution as it limits the tool's versatility, making it less adaptable to different applications. As a result, special tools are primarily used for high-volume mass production, especially in the automotive industry.
Read more here 👉https://shorturl.at/gjlnX
Related Stories:
P Horn Pushes Boundaries At EMO Hannover 2023
Power Of Precision: ANCA Presents The Ultra Experience For Small Tool Perfection
YG-1 Unveils New Generation Captive Indexable Drill
High Accuracy And Absolute Repeatability For Medical Technology
Edmund Boland Appointed As GM Of ANCA CNC Machines
Ningbo Rail Transit Selects SKF Technology For Bearing Life Extension Project
Metal Cutting Helps Researchers Understand Metals' Behaviour Under Extreme Conditions
ISCAR's Shrink Upgrade: Empowering Precision with Advanced Tool Holding
Tesla Leverages Malaysia Tariff Liftings For A Later Grand Entrance

WANT MORE INSIDER NEWS? SUBSCRIBE TO OUR DIGITAL MAGAZINE NOW!
CONNECT WITH US:  LinkedIn, Facebook, Twitter
Letter to the Editor
Do you have an opinion about this story? Do you have some thoughts you'd like to share with our readers? APMEN News would love to hear from you!
Email your letter to the Editorial Team at [email protected]