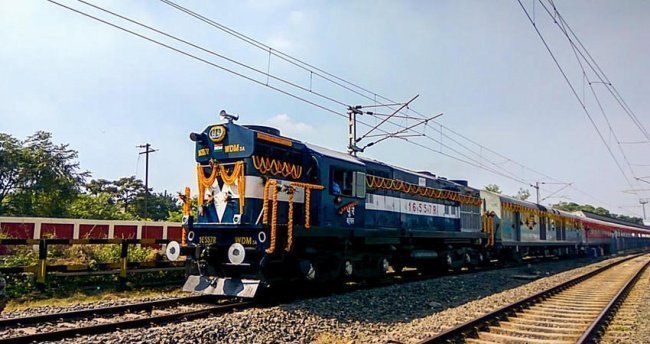 Passenger Train Between India And Bangladesh Starts Operations
India and Bangladesh: A new passenger cross-border train, the Bandhan Express, has begun commercial service and runs between Kolkata in India and Khulna in Bangladesh. It is intended to reduce the overall journey times for passengers.
The Bandhan Express is expected to run as a weekly service every Thursday and operate along the Petrapole (India) and Benapole (Bangladesh) route, with a journey time of four and a half hours.
The total seating capacity of the passenger train is 456. The rail travel distance between Kolkata station and Khulna is 172 km, of which 77 km are in India and 95 km are in Bangladesh.
The Bandhan Express is the second train service to be provided between the two countries. The first train service is the Maitree Express, which runs between Kolkata (India) and Dhaka (Bangladesh) and has been operating since April 2008.
Two new bridges have been built on the Bhairab and the Titas rivers to provide an "end-to-end" immigration facility to ease Dhaka-Kolkata Maitree train services. Bangladesh's one kilometre long Bhairab Railway Bridge was built over the Meghna river at a cost of nearly US$75 million, and the Titas bridge cost US$25 million to construct.