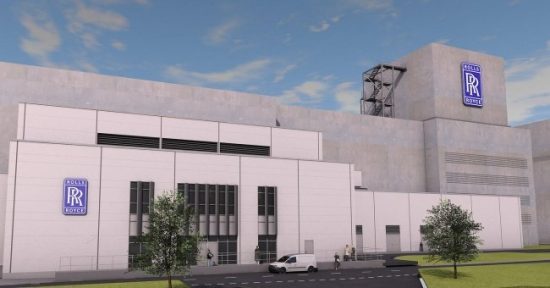 Rolls-Royce Building New High-Tech Testbed
London, UK: Power systems manufacturer Rolls-Royce has broke ground recently for a new testbed operation in Derby, England, as part of a £150-million (US$212 million) investment to expand its civil-aerospace manufacturing capacity. 
The new testbed, which is expected to be commissioned in 2020, will support the company's ongoing industrial transformation and will provide important additional capacity as its civil aerospace business continues to ramp-up engine production and deliver on a record order book.
The facility is capable of testing a range of engines—including the Trent XWB and the Trent 1000—and will also serve as a base for testing engines for the company's next generation of aircraft.
The testbed will utilise the latest digital technology to set conditions and obtain evidence from a wide variety of test activities, such as water ingestion and endurance testing. The testbed itself will have an internal area of 7,500 sq m.
Chris Cholerton, president, civil aerospace, Rolls-Royce, commented: "This new facility will not only give us the capacity and flexibility to deliver on our growth plans but also sustains employment across the region."
The new testbed supports the IntelligentEngine vision recently outlined by the company by bringing together the latest in digital and physical testing technology. In addition to designing, testing, and maintaining engines in the digital realm, the IntelligentEngine vision sets out a future where an engine will be increasingly connected, contextually aware and comprehending, starting from its time on the testbed.