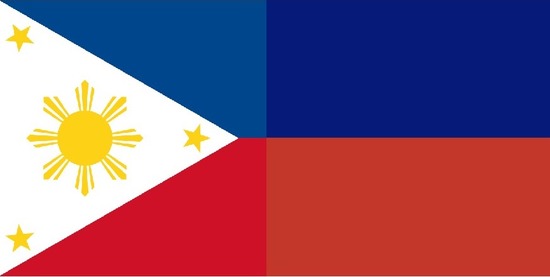 Russia Explores Exporting Metalworking Products To The Philippines
This was discussed between the Russian Trade Mission in the Philippines with representatives of the Federation of Metalworkers of the country and companies that buy rolled metal products. This is announced in the account of the Russian representation in the Philippine Islands, as reported by TASS.
Source: TV BRICS
---
"The Russian Trade Representation in the Philippines together with the Embassy took part in the opening ceremony of the main industry exhibition in the field of metalworking Philippine Die & Mould Machines and Equipment Exhibition. Within the framework of the event, negotiations were held with the leadership of the Federation of Metalworkers of the Philippines, as well as local companies – importers of metal products," said representatives of the department.
Nowadays metals are the main component of the Russian-Philippine trade turnover, the Filipinos show great interest in strengthening and expanding cooperation. The Philippines imports almost US5.5 billion worth of metal products every year, and the demand for imports is only growing. The main suppliers have traditionally been neighbouring countries, including China.
The Philippine authorities understand the impact on the country's industry of not having its own steel production, including hot-rolled coil, hot-rolled plate, and cold-rolled coil. This is why Manila is looking to expand cooperation with Moscow in this area.
The Philippine Chamber of Mines, in particular, is open to contacts with Russian representatives of the metalworking industry, for example, in the processing of nickel ore.
Related Stories:
Battery Recycling Firms To Build New Plants To Cope With EV Population Growth
Tesla Leverages Malaysia Tariff Liftings For A Later Grand Entrance
A*STAR Leads R&D Programme With 10 Industry Partners To Develop High-Performance EV Components
HP To Shift PC Production To Thailand To Reduce China Reliance
OpenAI Sued For Copyright Infringement
ChatGPT – A Weapon Of Market Consolidation?
Companies Struggle To Protect Corporate Secrets From ChatGPT
Samsung Employees Accidentally Leaked Company Secrets Via ChatGPT
Samsung May Have A Semiconductor Factory In Vietnam

WANT MORE INSIDER NEWS? SUBSCRIBE TO OUR DIGITAL MAGAZINE NOW!
CONNECT WITH US:  LinkedIn, Facebook, Twitter
Letter to the Editor
Do you have an opinion about this story? Do you have some thoughts you'd like to share with our readers? APMEN News would love to hear from you!
Email your letter to the Editorial Team at [email protected]