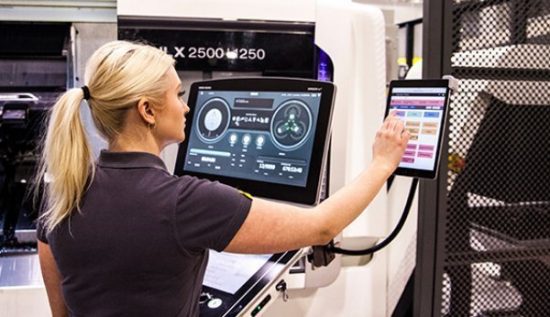 Sandvik Launches Digital Monitoring System
Using digital solutions for monitoring of equipment utilisation makes workshops far more efficient and profitable. Sandvik Coromant has introduced its monitoring system, CoroPlus MachiningInsights which also gathers data, calls attention to issues and provides insights required to take action. It is an easily attainable step for manufacturers that are looking to reduce waste in production and make a smooth transition into a digital way of working.
This digital solution was developed in recognition that a machine that stands idle is not making money. For many manufacturers and workshops, knowing when a machine has stopped – and identifying the underlying reason for the stoppage – can be a major challenge and digital solutions are creating new possibilities to overcome this issue. Replacing the traditional ways of manual tracking, manual data aggregation and manual time studies, collecting data directly from a connected machine tool as well as from operators makes it possible to visualise the machine-, and even tool-, utilisation levels and create improvements within the factory.
Manufacturers are able to make substantial efficiency gains from this digital solution through the ability to analyse equipment utilisation and act to optimise production processes. The analysis itself is facilitated by digital connectivity and by adding the capability of operator input into the system, Sandvik Coromant has ensured there are also opportunities for increased collaboration and greater efficiency by combining data from the operator with data from the machine.
Transparency is ensured through the visualisation being carried out online and, therefore, accessible by a web browser. This means there is a rapid and simple method of incorporating digital manufacturing intelligence into a production site to drive improvements.
FOLLOW US ON: LinkedIn, Facebook, Twitter
READ MORE IN OUR LATEST ISSUE! 
WANT MORE INSIDER NEWS? SUBSCRIBE TO OUR DIGITAL MAGAZINE NOW!