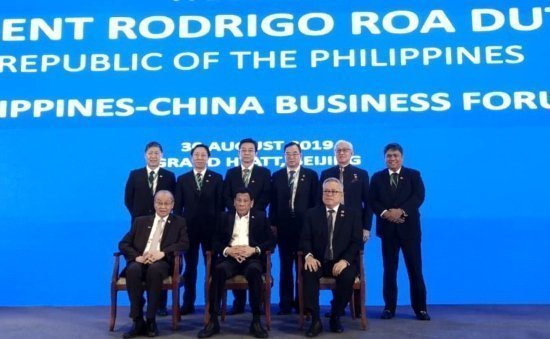 SteelAsia Manufacturing Corp. has signed a memorandum of understanding (MOU) with China's HBIS Group Ltd for their first integrated iron and steel facility in Lemery, Batangas province, in the Philippines.
The two steel companies inked their deal during the Philippine-China Business Forum, a side event of President Rodrigo Duterte's visit to China.
Under the MOU, SteelAsia, the Philippines' largest steelmaker, and HBIS will invest around US$1 billion for phase one of the Lemery plant.
"As DTI pursue a number of strategic projects, an important investment priority is the establishment of the first-ever modern, environment-friendly integrated steel mill project in the Philippines," Department of Trade and Industry (DTI) Secretary Ramon Lopez said. "This is pursuant to the vision of President Duterte to establish the first integrated iron and steel plant during his term, which will allow the country to produce basic iron and steel products, including flat products. These are currently not being produced in the Philippines."
He added this partnership of Filipino and Chinese companies will support the country's bid to be a major producer of high quality and safe steel products by 2030. He also noted that another Chinese firm, Panhua Group, is interested to invest in integrated steel making in the Philippines.
"Our bilateral relations with China is at a high level and is opening many business opportunities between our two nations," Lopez said.
He added since Duterte and Chinese President Xi Jinping have exchanged visits starting 2016, China has been pushing for more investments into the Philippines with their Belt and Road Initiative. According to Lopez, China is the country's fourth largest source of foreign direct investments (FDI) in 2018, with total investments amounting to US$198.7 million.
WANT MORE INSIDER NEWS? SUBSCRIBE TO OUR DIGITAL MAGAZINE NOW!
FOLLOW US ON: LinkedIn, Facebook, Twitter