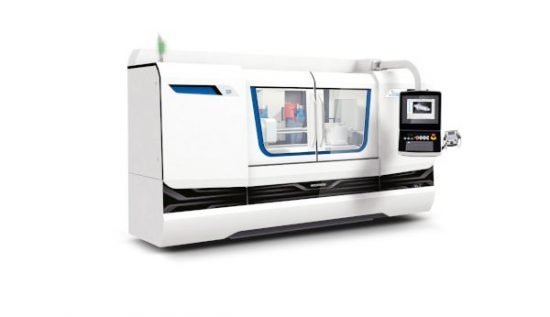 Studer's S31 grinding machine performs complex and varied grinding tasks precisely and reliably, and can be used to produce small to medium-sized workpieces with a distance between centres of 400, 650, 1,000 and 1,600mm and a centre height of 175mm in individual, small batch and high-volume production. With a high-resolution B-axis of 0.00005 deg, the swivelling wheelhead enables efficient external, internal and surface grinding in a single clamping.
With its machine bed made from solid Granitan S103, the universal cylindrical grinding machine features high dimensional stability due to its favourable thermal behaviour, with the mineral casting equalising short-term variations in temperature. Studer's S31's redesigned machine base geometry and innovative base temperature control ensure quick and stable production. The fixing of the dressing device on the double T-slot of the longitudinal slide drastically reduces the complexity of setup and changeover. Further, the S31 features StuderGuide guideways with their damping component in the direction of movement.
Based on the Studer T-slide concept, the S31 has an extended X-axis stroke of 370mm—enabling a large number of wheelhead variants, which can be precisely tailored to customers' requirements. Its turret wheelhead can be equipped with several grinding wheels, and with the Studer Quick-Set software for grinding wheel alignment, changeover times are reduced by up to 90 percent.
Studer's S31 enables grinding of different diameters and cones with just one grinding wheel and without time-consuming intermediate dressing—all made possible by the direct drive on the B-axis with a positioning scatter of <1in.
FOLLOW US ON: LinkedIn, Facebook, Twitter
READ MORE IN OUR LATEST ISSUE! 
WANT MORE INSIDER NEWS? SUBSCRIBE TO OUR DIGITAL MAGAZINE NOW!