The Asian Adoption Of 3D Printing In Manufacturing
Disruptive technologies today look to change the landscape of manufacturing because it demands an entirely new mind set towards procurement strategies an eventually the overall business framework. By Guo Tao, NX Product Marketing Manager of Asia Pacific, Siemens PLM Software
3D Printing is seen as a form of disruptive technology that's slowly shaking up the manufacturing world. Experts who deal with the supply chain process on a daily basis will concur – it has been a game changer and possesses the potential to allow anyone with computer-aided design (CAD) files, a 3D printer and printing materials, typically plastic and metal powders, to make products and components wherever they are based.
We've seen its potential to alter the nature of business across a range of industries and having an impact on competitiveness between businesses and countries alike in the future. A great example is China. We've witnessed China's move to stimulate and support the growth of their own 3D printing industries through the launch of an industrial park in the southern city of Changsha which is poised to play a key role in the growth of manufacturing and 3D technology.
The development is China's first hub for 3D printing technology, and was established with immediate goal to produce 100 sets of 3D printers, and to triple the number of devices by 2016. Taking Changsha's lead, the cities of Wuhan and Zhuhai have announced plans to develop similar industry hubs.
Other countries in the Asia Pacific region have also started to focus on this fast-growing technology. Over the next five years, Singapore plans to invest US$500 million to boost skills in advanced manufacturing, focusing heavily on 3D printing. Similarly, Japan announced that it had allocated US$38.6 million in funding for various 3D printing projects. Eighty percent of this funding is targeting the research and development of 3D printers capable of producing end-use products in metal for industrial use, according to IHS, a global data information company.
After decades of development, 3D printing has emerged as a viable and affordable technology, paving the way to revolutionise the manufacturing sector that many countries in Asia depend upon for economic growth. But what does this mean for all of us? Where does the real value of 3D printing lie?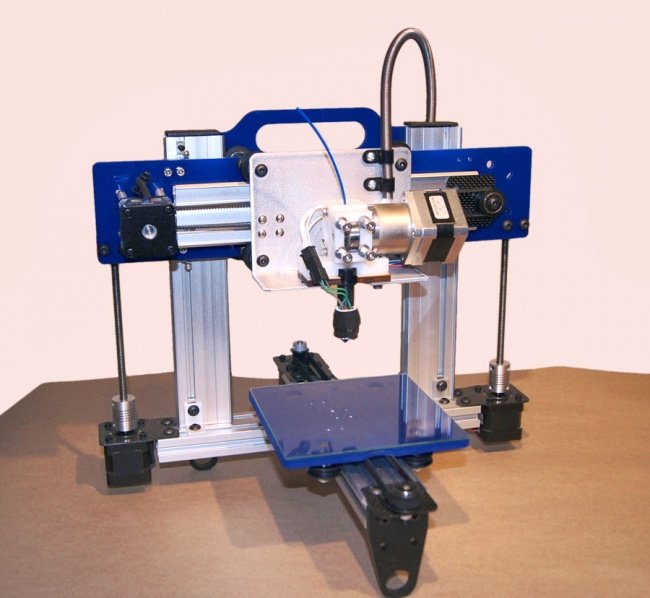 Realising Smart Innovation With 3D Printing
The key to success in today's manufacturing environment is to embrace digitalisation, a concept that extends beyond creating digital pictures to adopting digital as a fundamental approach to innovation. Companies can take advantage of these transformational and often disruptive technologies to improve their own ability to innovate in today's complex world of product and process.
The power of 3D printing in certain stages, such as the ideation and design stage of new products initiated in the traditional PLM domains, is where change is most obvious. Many manufacturers are turning to 3D printing earlier in the innovation process to gather insights into customer needs, in the effort of developing ideas for new products.
Compared to traditional manufacturing and prototyping methods, 3D printing offers the potential for a high degree of customisation, reduced costs for complex designs, and lower overhead costs for short-run parts and products.
For traditional manufacturers, the more complex a shape and model, the higher the cost and the longer the time it takes to complete a task due to many molds, and complex machining works. 3D printing brings about a different way to remove these requirements; users can simply print the items as they wish. While 3D printing usually focuses on the shape or model, there is way of realising smarter innovation to build models and then intelligently connecting them into a system of systems. It enables both engineers and customers to see how the product and process will perform even before they are built.
When they review performance data, they will be able to predict opportunities to improve performance as well as any hidden risks before the actual "3D printing". If a risk is identified, users can easily input changes and avoid unnecessary risks. Users can then compare the predictions from these secondary models and simulations to a better version. This process will ensure better product quality and reliability, as opposed to just making the model and printing it out.
It's Not A Walk In The Park—Yet
While 3D printing is a fascinating technology with many benefits, there is one thorny issue which manufacturers, lawyers and governments are only just beginning to grapple with: the intellectual property (IP) issues raised by 3D printing. If the technology allows anyone to make anything anywhere, how can companies, designers and inventors protect their IP rights?
Copyrights or patents protect creative work and these vary from country to country in terms of protection given and qualifications necessary. IP infringement is already an issue around the region, but seemingly more cases are cropping up that are linked to the use of 3D printing.
The new technology's process is so straightforward that with just one click anyone can make an unauthorised item or a copy of a protected piece of IP from a computer file or a 3D scan of a physical object. It is much easier than ever before to copy, but much harder to identify the infringement. Manufacturers are facing similar issues to that of the music industry when MP3 files and online downloads emerged.
We are now in a position where we recognise that rights do exist, but the challenge is in enforcing them and in producing an attractive alternative to infringement through new business models. In the meantime, recognising the potential issues can go a long way toward ensuring that 3D printing becomes an organisation's next great thing rather than its next great liability.
What Lies Ahead?
The relationship between manufacturers and retailers are changing – retailers have the possibility to transform to manufacturers; service providers can also offer customized products, on a much larger scale. Personalisation of manufacturing will also increasingly impact the standard mass-manufacturing with more complex and unique goods emerging in the near future which used to be difficult due to cost and time to market concern.
As important as 3D printing is becoming at the ideation and development stages of the research and development process, its promise reaches beyond product innovation. Manufacturers will need to start anticipating potential new business models as 3D printing transforms entire value chains. Some are already looking to the technology as a means of mass customisation while others are beginning to move away from maintaining warehouses full of spare parts, and instead printing out parts as needed from their collection of digital files.
The possibilities are nearly infinite—but regardless of which are actually realised, but to remain competitive, manufacturers will need to find the right way to leverage 3D printing as part of the capabilities that distinguish them throughout their ideation, development, manufacturing, sales and aftermarket operations.
APMEN Features