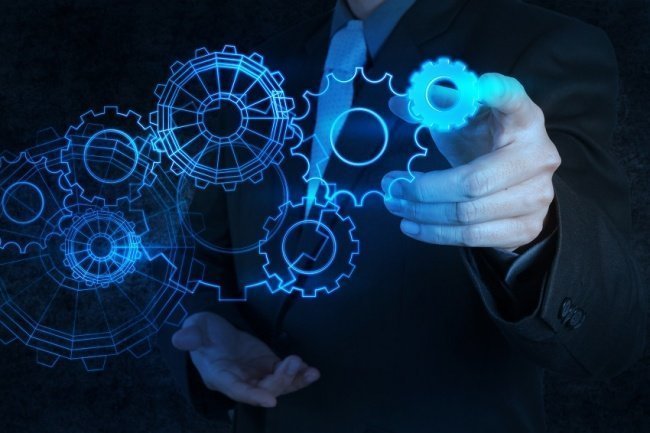 Top 8 Technology Trends for 2018 by IHS Markit
From the Internet of Things to the cloud to artificial intelligence, industries are seeing a new wave of technologies that have the potential to transform and significantly impact the world around us. Contributed by IHS Markit
A survey by business information provider IHS Markit by their leading technology experts aim to find out how new technologies are coming together in original and powerful ways to fundamentally change businesses, fuel innovation, disrupt industries and create both threats and opportunities.
The top eight transformative technologies for the global technology market in 2018, as identified in the report, are as follows:
Trend #1: Artificial Intelligence (AI)
AI has matured to the point where it is being used as a competitive differentiator in several industries, particularly in the smartphone, automotive and medical markets.
Also, optimisation for on-device versus cloud-based solutions is becoming an area of focus. Cloud AI has more computing power to analyse data as it utilises deep learning algorithms, but there are potential issues around privacy, latency and stability. On-device AI, meanwhile, can help offset those dangers to some degree.
For instance, smartphone users who deploy the built-in AI of their phones are able to store data locally and thus safeguard their privacy.
Trend #2: Internet of Things (IoT)
The global installed base of IoT devices will rise to 73 billion in 2025, IHS Markit forecasts show. Accelerating IoT growth in 2018 and movement through a four-stage IoT evolution — "Connect, Collect, Compute and Create" — will be the confluence of enhanced connectivity options with edge computing and cloud analytics.
Enhancements in IoT connectivity, such as low-power wireless access will drive growth. Moreover, technologies adjacent to the IoT will become increasingly sophisticated. Machine video and ubiquitous video will empower new types of visual analytics. And AI, the cloud and virtualisation will help develop critical insights sourced from data at the so-called "edge" of computing networks. Applying AI techniques to data will drive monetisation in the form of cost savings, greater efficiencies and a transition from product- to service-centric business models.
Trend #3: Cloud & Virtualisation
Cloud services will pave the way for technologically immature companies to utilise machine learning and AI, radically transforming their usage and understanding of data.
Trend #4: Connectivity
As the first 5G commercial deployments emerge, the story will focus on connectivity. However, the path to full 5G adoption and deployment is complicated, with new opportunities and challenges alike in store for mobile network operators, infrastructure providers, device manufacturers and end users. 5G represents a dramatic expansion of traditional cellular technology use cases beyond mobile voice and broadband, to include a multitude of IoT and mission-critical applications.
Trend #5: Ubiquitous Video
The growing use of screens and cameras across multiple consumer- and enterprise-device categories, along with increasingly advanced broadcast, fixed and mobile data networks, is powering an explosion in video consumption, creation, distribution and data traffic. More importantly, video content is increasingly expanding beyond entertainment into industrial applications for medical, education, security and remote controls, as well as digital signage.
Trend #6: Computer Vision
The increasing importance of computer vision is directly tied to the mega-trend of digitisation that has been playing out in the industrial, enterprise and consumer segments.
The proliferation of image sensors, as well as improvements in image processing and analysis, are enabling a broad range of applications and use cases including industrial robots, drone applications, intelligent transportation systems, high-quality surveillance, and medical and automotive.
Trend #7: Robots & Drones
The global market for robots and drones will grow to US$3.9 billion in 2018. The deeper underpinnings of the story, however, lie in the disruptive potential of robots and drones to transform long-standing business models in manufacturing and industry, impacting critical areas such as logistics, material picking and handling, navigational autonomy and delivery.
Trend #8: Blockchain
Blockchain enables decentralised transactions and is the underlying technology for digital currency such as bitcoin and ether. Blockchain-based services beyond financial services are already being developed and deployed and will continue to ramp in 2018.
These include: the use of blockchain to improve advertising measurement and combat ad fraud and solutions to better track and manage electronics supply chains.